Heavy metals in baby foods can cause cognitive and behavioral problems in babies and toddlers – including a decreased IQ.
A congressional investigation into baby food – including organic food – found that top baby food producers knowingly sold baby food with toxic levels of metals.  The manufacturers include Gerber, Beech-Nut, Hain Celestial (Earth's Best Organics), Nurture Inc. (Happy Family Organics).  The levels of heavy metals in baby food produced by these companies were far above the limits for bottled water set by the FDA and EPA.
These findings are significant because until the age of 2, babies are very sensitive to neurotoxic chemicals such as heavy metals.  Neurotoxins
can impact the natural processes of a baby's developing brain, which can cause many different types of cognitive and behavioral deficits, including IQ loss.
Currently, the FDA does not require baby food manufacturers to test their final products for heavy metals.  In fact, the FDA has not set any heavy metal level guidelines or requirements for most infant foods.
Final baby food products may actually contain more heavy metals than what is suggested from testing individual ingredients.  In "100% of the Hain baby foods tested, inorganic arsenic levels were higher in the finished baby food than the company estimated they would be based on individual ingredient testing.  Inorganic arsenic was between 28% and 93% higher in the finished products," the subcommittee wrote.
Harmful metals include arsenic, lead, cadmium and mercury.  Spreadsheets provided to the congressional subcommittee revealed that some baby foods contain hundreds of parts per billion of harmful metals.  According to the chair of the subcommittee that conducted the investigation, "[W]e should not have anything more than single digit parts per billion of any of these metals in any of our foods."
What can parents do?  It is recommended that parents feed their babies a wide variety of foods and cut down on or avoid rice and processed baby foods, especially carrots and sweet potatoes.  Pediatrician Tanya Altmann told CNN that the best first baby foods are avocado, pureed vegetables, salmon and peanut butter oatmeal.  These foods provide much needed nutrients and they may decrease food allergies.  Dr. Altmann believes that meat provides a better source of zinc and iron than rice cereal, and she does not recommend rice in children for several years.
GREWAL LAW IS COMMITTED TO HELPING BABIES AND CHILDREN
Our medical malpractice team – with award-winning leader Scott Weidenfeller –  has been helping children for decades and has had multiple recent settlements for baby and child cases that exceed $7 million dollars.  In addition, Grewal Law represented (and still represents) one-third
of the survivors of Larry Nassar's abuse, and the team was instrumental in negotiating the half a billion-dollar settlement paid to the survivors by MSU.
The medical malpractice team at Grewal Law is comprised of attorneys and healthcare professionals, including an on-site registered nurse, pharmacist, paramedic, occupational therapist and respiratory therapist.  We also work with the best medical experts from around the country, as well as a physician who has an office out our Okemos location.
We are available 24/7 to speak with you and we are happy to order your medical records and do a review for you at no charge.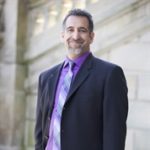 With more than 25 years of experience, Mick Grewal has the skills and knowledge to help his clients accomplish their goals, whether such pursuits involve sexual assualt advocacy, personal injury or medical malpractice matters. Founder and managing partner of Grewal Law, Mr. Grewal prides himself on providing full-service legal help to families in the greater area of Lansing, Michigan.