Sgt. Scott D. Rowe, previously stationed at Fort Hood in Killeen, Texas, has filed a lawsuit in Federal Court against the 3M Company in relation to dual-ended combat earplugs issued to members of our military between 2002 and 2013.
The lawsuit alleges that the 3M Company and Aearo Technologies (which was acquired by 3M) defectively designed and manufactured the earplugs, failed to warn users of these defects, and failed to provide proper instructions for their use.  Sgt. Rowe also alleges that soldiers were not properly warned or instructed on how to wear the earplugs to lessen the effect of surrounding noise.  Sgt. Rowe claimed to suffer harm including hearing loss, tinnitus, and loss of balance.
Hearing problems can lead to very serious emotional and psychological issues.  Tinnitus, a persistent and often overwhelming ringing or buzzing sensation, in particular has been linked to decreased job performance, depression, anxiety, and even suicidal thoughts.
Sgt. Rowe's lawsuit is connected to a separate action in which the United States filed suit against 3M related to the same defective earplugs.  In its action, the US claimed damage in the form of contractual costs of the earplugs as well as ongoing medical costs associated with treating veterans who likely suffered hearing damage and impairment as result of the defective earplugs.  According to reports, the earplugs were not long enough to remain in the ear and could loosen, allowing sound to enter.  In the end, 3M agreed to pay $9.1 million to the U.S. Government for selling defective earplugs issued to thousands of members of the military from 2003 until 2015.
The attorneys at Grewal Law have experience handling cases against large corporations and institutions.  If you feel you or a loved one has suffered injuries due to faulty earplugs, please contact us for a confidential consultation.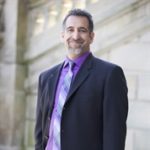 With more than 25 years of experience, Mick Grewal has the skills and knowledge to help his clients accomplish their goals, whether such pursuits involve sexual assualt advocacy, personal injury or medical malpractice matters. Founder and managing partner of Grewal Law, Mr. Grewal prides himself on providing full-service legal help to families in the greater area of Lansing, Michigan.