Sexual assault attorney Mick Grewal discusses how Michigan Catholic officials ignored young men who complained of being abused by Father Pat Egan.
Pat Egan ("Father Pat") was a Senior Priest from the Archdiocese of Westminster in London.  He currently lives in Ann Arbor, Michigan, and has been living there for over 30 years, where he worked in various Catholic churches as a clergyman.  One of his roles was as chaplain, where he was to provide religious services, spiritual guidance and counseling to those in need.
Over the last 3 decades, Egan was also involved in multiple groups that allowed him to provide guidance to young men; his roles included being a pastoral leader at a fraternity home and a volunteer boxing coach for University of Michigan Boxing Club.  Using his spiritual and volunteer roles, Egan would earn the trust of the young men.  They would feel as if Egan cared about them, and they would confess to him or confide in him about personal experiences from the past.  Egan would then convince the men that boxing would be helpful for them – either as a tool that would be necessary in the men's careers, or simply as an outlet.
Egan would convince the men to engage in one-on-one boxing sessions with him, and he would often offer to pay them.  According to reports, Egan would order his sparring partners to stand against the wall and close their eyes.  He would then hit them in the face, abdomen and genial area.  In at least one instance, he used his ungloved hand to fondle a young man's testicles underneath his shorts.  Egan would often ask the men to do the same type of "boxing" back to him.  In one reported instance, a young man who boxed with Egan witnessed Egan touching himself after the session.
These alleged reports to Catholic officials of Egan's assaultive and abusive behavior began in 1989 and continued into the 1990s, and even into 2014.  One member of the Lansing Diocese did inform various prosecutors' offices about Egan's sexual abuse of young men in 2003, but charges were denied due to expiration of the statute of limitations.  Egan continued his work as a clergyman and volunteer.  He was not removed from any of his activities with young men.
Whenever victims of Egan's abuse followed up on complaints, members of the Catholic church informed them that internal investigations were taking place, according to recent news articles and reports.  At least one victim was reminded that Egan denied the allegations, another victim was informed by clergy that Egan's life would be ruined if the sexual assault was reported, and one young man was threatened by an attorney for the Lansing Diocese.  The threat involved reporting the young man to the police for stalking – a threat which was eventually retracted.
Indeed, reports of Egan's abusive behavior reached top members of the Catholic church, including bishops.  In 2014, the Catholic church no longer allowed Egan to box (because of the sexual assault allegations), but he was still able to be a clergyman and do other volunteer work with young men.
Finally, in September of 2018, according to the Catholic Diocese of Lansing, Egan had his "priestly faculties removed due to a credible allegation of inappropriate sexual behavior with an adult male."  On the website, there is a description of "priestly faculties:
Priestly faculties are a set of permissions, granted by a diocesan bishop to a priest within that diocese, allowing the priest to publicly minister.  Among those permissions are: presiding or concelebrating at Mass; hearing confessions; witnessing marriages; baptizing; anointing the sick and dying.  Without those faculties, or permissions, a priest may not publicly minister.
Even though his priestly faculties were removed in the fall of 2018, reports from March of this year indicate that Egan was still attempting to interact with the Catholic church community.  The president of Father Gabriel Richard High School, John DeJak, released the following statement on March 15th:
"It has come to my attention—and it has been verified—that Fr. Egan has communicated with one of our families seeking to work out," DeJak said. "I'm writing to alert parents and would discourage any contact of any minor or young adult with Fr. Egan. The Diocese of Lansing has cut all ties with Fr. Egan."
MICHIGAN LEGAL OFFICERS ARE SERIOUS ABOUT UNCOVERING AND STOPPING SEXUAL ABUSE
I have written extensively about Michigan's Catholic church sexual abuse crisis, as well as the Catholic church's global crisis.  Fortunately, attorney general Dana Nessel is investigating the Michigan Catholic churches.  Many investigations into Michigan Catholic dioceses began occurring last year.  In the fall of 2018, over dozens of police officers, special agents and other officials had search warrants and raided 7 Catholic Dioceses in an attempt to uncover clergy sexual abuse that may have been occurring over the last several decades.
The Catholic church in Michigan has covered up sexual abuse – as we can see in just this one example of what occurred with Father Egan.  Last year, instead of supporting a set of bills to help sexual abuse survivors file claims against their abusers (and to help stop sexual abuse), the Michigan Catholic church released a statement saying that it was "concerned" about the bills.  Indeed, the 2018 bills incited by the Larry Nassar sexual abuse cases resulted in the Michigan Catholic church's lobbying arm attempting to stop the part of the bill that would retroactively lengthen the time limit for survivors of childhood sexual abuse to file lawsuits.
Fortunately, the above-mentioned bills became law last summer after Survivors of Larry Nassar's sexual abuse heavily lobbied Michigan legislators.  AG Nessel and officials all over Michigan have shown that they are serious about fully and properly investigating sexual abuse / assault allegations.  On the main page of the AG's website, there are links for people to submit information about sexual abuse in the Catholic Church – and at Michigan State University.
HELP FOR SEXUAL ASSAULT & ABUSE SURVIVORS
The staff at Grewal Law, PLLC, has undergone training with a specialist from the Wayne County Sexual Assault Forensic Examiner's Program.  The attorneys, medicolegal team and other Grewal Law staff members take the time to listen and fully understand all callers who have survived sexual assault and abuse, including human trafficking-related abuse.
The sexual assault attorneys at Grewal Law have been fighting for the rights of victims for decades, and they have made it their mission to stop institutional involvement in sexual abuse.  The Grewal team has unique experience holding Catholic priests accountable for abuse.
Grewal Law represented one third of the survivors in the MSU and Larry Nassar lawsuits, and was instrumental in obtaining the half a billion dollar settlement.  The attorneys at Grewal Law are currently fighting to hold USAG accountable for its role in allowing Larry Nassar's sexual abuse to occur. Grewal Law is largely involved in helping over 100 Survivors in the case against USAG, and Grewal Law attorneys are available 24/7 to help anyone who has questions about this lawsuit.
The lawyers at Grewal Law understand what it takes to prevail against large universities and corporations.  Please contact the firm's experienced attorneys for information regarding sexual assault support groups, and/or for a free consultation.  The sexual assault lawyers at Grewal Law are available 24 hours a day, 7 days a week to help you.
[Note 11/20/2019: A short paragraph of this story has been removed pending verification of certain facts described in that passage.]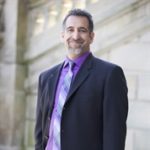 With more than 25 years of experience, Mick Grewal has the skills and knowledge to help his clients accomplish their goals, whether such pursuits involve sexual assualt advocacy, personal injury or medical malpractice matters. Founder and managing partner of Grewal Law, Mr. Grewal prides himself on providing full-service legal help to families in the greater area of Lansing, Michigan.