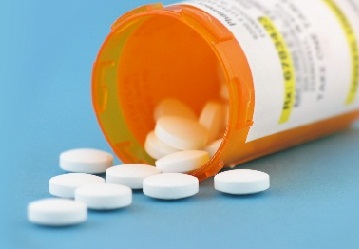 Study Reveals More Than Half of Hospitalized Patients Are Given Addictive Prescription Painkillers
A recent study conducted by researchers as Beth Israel Deaconess Medical Center discovered that more than half of patients hospitalized at 286 medical centers across the country were prescribed addictive pain medication.  Although the researchers were unable to determine if the drugs were prescribed unnecessarily, they did find that the hospitals that prescribed the most opioids such as morphine, oxycodone and fentanyl had patients more likely to overdose or suffer other adverse consequences of the drugs.
Rate of Painkiller Prescriptions Varies by Region
The study, published in the Journal of Hospital Medicine, looked at people who were being treated for medical conditions such as heart failure, pulmonary disease, pneumonia or cancer and excluded patients entering the hospital for surgery.  Patients entering the hospital for medical conditions don't always need prescription painkillers, while patients having surgery commonly do require pain management.  Overall, the researchers found that 51% of patients were prescribed prescription painkillers, but with wide variation by region.  For example, in the Northeast, the rate was 40%, while it was 56% for patients in the West.  These regional variations are commonly a red flag for patient safety experts, since such variations are not so much based on patients' needs, but on variations in hospital culture.
Overuse of Prescription Painkillers in Hospital Settings Not a New Phenomenon 
There is plenty of news coverage about the dangers of prescription painkillers and the growing number of people addicted to powerful opioids.  Unfortunately, doctors often think that such painkillers are safe within the hospital setting because they are able to closely monitor patients.  But for elderly patients, drugs can make balance unstable or lead to confusion, increasing the risk of falling or other problems that occur within the hospital setting.  In addition, for another subset of patients, addiction is a real possibility that will continue outside of hospital walls.
recently named in the 2009 edition of Best Lawyer's In America, David Mittleman has been representing seriously injured people since 1985. A partner with Church Wyble PC—a division of Grewal Law PLLC—Mr. Mittleman and his partners focus on medical malpractice, wrongful death, car accidents, slip and falls, nursing home injury, pharmacy/pharmacist negligence and disability claims.