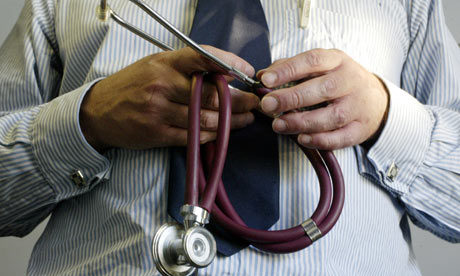 Online Doctor Reviews Matter Less in Consumers' Decisions Compared to Reviews for Cars, Movies or Toasters
As someone who has regularly read and written about medical malpractice, it is good news to hear that consumers have the option of going online to investigate a medical provider prior to seeing that person for their healthcare concerns.  However, what is disconcerting is a recent study that found that online doctor reviews matter less to consumers in terms of their influence on healthcare choices compared to online reviews for choosing a car, movie to watch, or a toaster.  In fact, the researchers found that most patients cared more about office location and whether a provider accepted their insurance rather than that doctor's record or reviews.
Online Doctor Review Sites Still Sway Opinions for Those Who Use Them
Although a small percentage of people use online review sites to investigate doctors, for those who do, about 1/3 avoided or sought out doctors based on their ratings.  The findings come from an online survey administered to over 2,000 people that asked them to indicate how often they review online rating sites for cars, movies, appliances or electronics, restaurants, and doctors.  Consumer reviews of doctors can be found on a multitude of websites that provide a range of categories to review–some only rate doctors and others include specific goods or services.
Disagreement Over the Utility of Doctor Review Sites Creates Friction
Although the study also found that online review sites for doctors have increased in popularity, some tension still exists over their utility.  In fact, some doctors have quibbled over the notion of online reviews, with some ordering their patients to sign a "gag order" that they will not post online comments about the doctor.  However, the study researchers note that they believe online review sites are here to stay and that doctors would be wise to help develop reasonable and reliable measures for review rather than attempting to ban patients from using them altogether.
recently named in the 2009 edition of Best Lawyer's In America, David Mittleman has been representing seriously injured people since 1985. A partner with Church Wyble PC—a division of Grewal Law PLLC—Mr. Mittleman and his partners focus on medical malpractice, wrongful death, car accidents, slip and falls, nursing home injury, pharmacy/pharmacist negligence and disability claims.