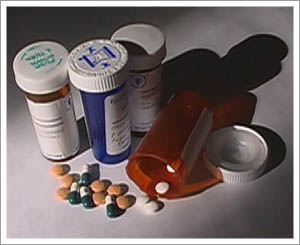 The Dangers of Prescription Drugs
The other day I wrote about Ambien and its potentially dangerous side effects.  Specifically, I wrote about its use among current and former NFL players who have suffered a head injury.  However, it has led to some specifically horrific results for some; Darren Sharper, a former NFL player, became a frequent user and is now in custody for allegedly date-raping women he met at the bar with his leftover Ambien.  Clearly, prescription drugs can be dangerous as a plethora of other studies have also shown the addictive qualities of many drugs.  A new study has found other dangerous implications of some prescription drugs, including several anti-anxiety and sleep aid drugs.
Anti-Anxiety and Sleep Aid Drugs Linked to Higher Mortality
The new study, conducted by researchers at the University of Warwick, traced more than 35,000 people for over 7 years who filled prescriptions for anti-anxiety medications and sleep aids and compared their results with over 65,000 people who did not take such drugs.  After adjusting for a wide range of other influences, including other prescribed drugs, age, smoking and alcohol use, socioeconomic status and other health and behavior characteristics, the researchers found that those who used anti-anxiety and sleep aids had twice the risk of death.
Prescription Drugs Must Be Closely Monitored
The researchers concluded that their study results indicate that prescription drugs such as anti-anxiety medications and sleep aids must be monitored very closely.  Side effects of these drugs are significant and dangerous, and reliance can become a problem just as is the case with Darren Sharper and countless others.  Other studies have found similar results, including a Canadian study conducted in 2010 that found anti-anxiety medication users have a 36% greater risk of death.
recently named in the 2009 edition of Best Lawyer's In America, David Mittleman has been representing seriously injured people since 1985. A partner with Church Wyble PC—a division of Grewal Law PLLC—Mr. Mittleman and his partners focus on medical malpractice, wrongful death, car accidents, slip and falls, nursing home injury, pharmacy/pharmacist negligence and disability claims.